[HELP]775 Motherboard (Broken pin)
Hello
i have Gigabyte P35-DS4 Rev 1.0 and i noticed a broken pin on cpu socket.
According to this image: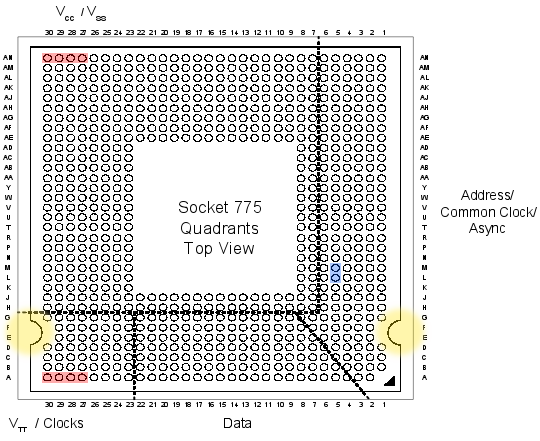 my broken pin seems to be M8.
Now, here:
https://www.intel.com/content/www/us/en/desktops/socket-test-technology-lga775-1-note.html
it says that that pin is part of VCCP group of pins(page 22).
Is it safe to use this motherboard and what does this pin do ?
Thank you!
More about
775 motherboard broken pin
Ask a new question
Answer
Read More
Socket
Image
Motherboards
Gigabyte
CPUs